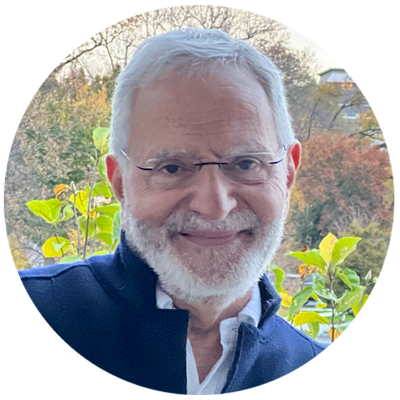 Adel B. Korkor, M.D.
Founder & CEO
Years ago, my journey in medicine began, for I have wanted to become a physician since the age of ten. It was my desire to heal everybody. My father, having suffered from diabetes from a rather young age, often joked with me by saying that I will one day be a 'human body repair man'.
In my thirty-seven years as a physician – first in academic medicine and then in clinical medicine – I have had the profound honor and privilege of touching countless lives. Now, however, I am embarking upon my second journey – addressing issues surrounding mental health. During the years of carefully tending to the nuances of the human body, I became intensely aware of the body and brain connection. I understood and experienced the complexity of the brain and the pivotal role that mental health plays in our physical well being. Additionally, I have observed the painful, pervasive struggle of patients with mental illness from stigma, limited access to care and inadequate insurance coverage.
Nothing less than my own personal experience with panic disorder and my challenge to improve my own mental well-being could have had a more significant influence on my next journey to help others with their own mental health. At age forty, I suffered my first major panic attack, yet upon reflection, now I truly know I had plenty of lesser ones since childhood. After several months of drug treatment, I intensified my physical exercise and set my sights on running as part of my treatment. Within a few short months, I ran my first marathon and have run many others since. I now know that running has saved my life!
Thus, with all this in mind, I am now embarking upon my next mission to help make this world a better place for those suffering with mental illness. I hope to increase awareness, address the staggering shortage of affordable care, emphasize the importance of wellness in mental health, fund research, and focus on under served groups such as veterans, minorities and those suffering from addiction.
I hope you are willing to join me on my mission. To make an impact in society is not easy, but can be done. One person cannot do it alone, but one can take the first step to lead the way. So please join me, your effort will help create a measurable positive change.
Thank you in advance.
-Adel B. Korkor, M.D.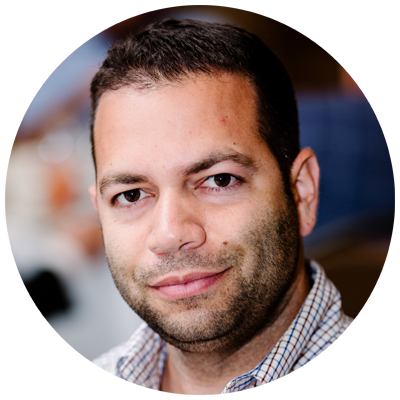 Bassel K. Korkor
Vice President
Managing Director, Risk Management, Charles Schwab
Dallas-Ft. Worth, TX
Bassel Korkor is an attorney based in the Dallas-Ft. Worth area.  He
is a leader in political law, regulatory compliance, and risk
management in the financial services industry, and previously
practiced law in the legislative and national defense sectors in
Washington, DC.  He also has advised corporations and non-profit
organizations on legal, political, and international affairs,
including groups working to alleviate the Syrian conflict.  He has
been recognized as a "Top Ten 30-Something" (Association of Corporate
Counsel), "Forty Under 40" (Ft. Worth Business Press), "Top Young
Lawyer" (American Bar Association YLD), and "Rising Star" (Super
Lawyers).  Bassel is a graduate of Northwestern University and The
Ohio State University Moritz College of Law.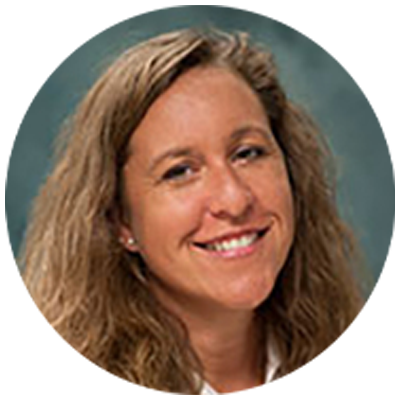 Julie Acker, CPA
Treasurer
Certified Public Accountant, Acker Behl Accounting
Waukesha, WI
Ms. Acker graduated from Carroll University in 2000.  She has been providing personal and business tax and accounting services in Waukesha County, Wisconsin for over a decade.  She has the reputation of integrity, hard work and commitment to quality service.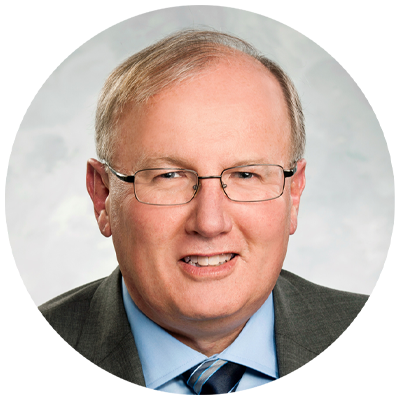 Attorney, Law Offices of Hippenmeyer, Reilly, Blum, Schmitzer, Fabian and English SC
Waukesha, WI
Mr. Blum is a senior partner in the law firm of Hippenmeyer, Reilly, Blum et al, having practiced with the firm since his graduation from Marquette University Law School in 1985. He received his undergraduate degree from Marquette University. He has litigated many civil cases in both state and federal courts and has handled appellate matters before the Wisconsin Court of Appeals and the Wisconsin Supreme Court, as well as the 7th Circuit Court of Appeals. Attorney Blum's practice is
concentrated in municipal law, probate and estate planning, real estate
transactions and development, as well as business and corporate law.
He has been the City Attorney for the City of New Berlin since 2002, the
Village Attorney for the Village of Pewaukee since 2004. He has lectured
before various professional organizations on issues involving municipal
law. Mr. Blum has served on the boards of several nonprofits,
including The Caring Place, an adult day center and meals on wheels
program, Social Rehabilitation and Residential Resources which
operated CBRFs for persons with disabilities of many forms and is an
active member of First United Methodist Church of Waukesha. Mark and
his wife Debbie have four adult children and two grandchildren.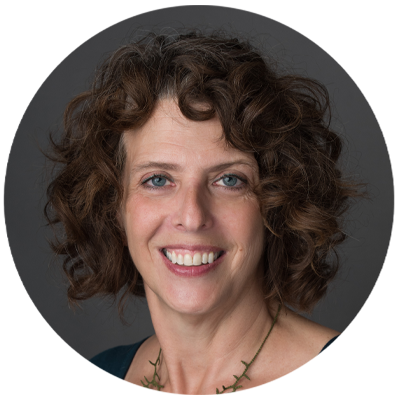 Stephanie Miller-Lamb
Executive Director
Ms. Miller-Lamb has worked supporting non-profits since 1990. She's honored to have served institutions of higher learning (University of Iowa; University of California, Berkeley; University of Wisconsin, Madison) as well as arts organizations (Wisconsin Chamber Orchestra/Concerts on the Square; Al. Ringling Theatre) through leadership roles in operations, management and administration. Passionate about community building, social justice, mental health/wellness and the arts, Miller-Lamb's interests include gardening, mindfulness, and historic architecture. She enjoys 'Zen Time' riding her motorcycle, Carmine, especially through the Driftless Region. She received bachelors degrees from Viterbo University and an MFA from the University of Iowa.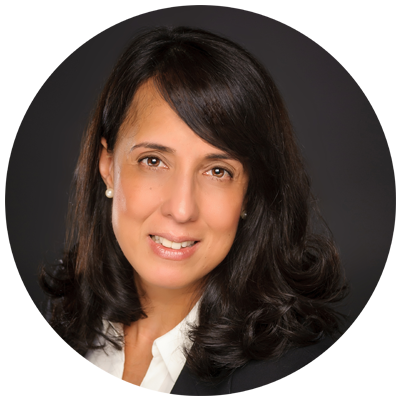 Ailec Gonzalez
Vice President of Finance, La Casa de Esperanza
Waukesha, WI
Gonzalez has been with La Casa de Esperanza since 2002. She graduated from the University of Matanzas in Cuba with a degree in Economics and has an MBA from the Keller Graduate School of Management at DeVry University.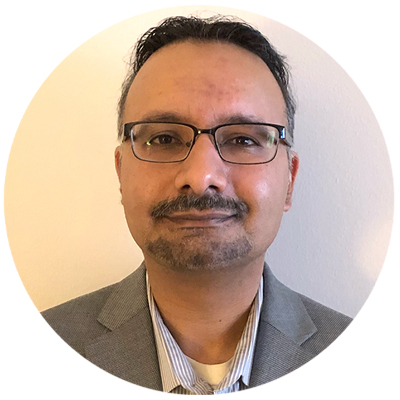 Azhar Yunus, M.D.
Assistant Clinical Professor of Psychiatry,
Medical College of Wisconsin
Milwaukee, WI
Dr. Yunus is board certified in Psychiatry, Child/Adolescent Psychiatry and Addiction Medicine. He completed his residency and fellowship at the University of Wisconsin Hospital and Clinics in Madison, WI. He also completed a Post Doctoral Research Fellowship from the University of Michigan in Ann Arbor, MI. He currently serves as Assistant Clinical Professor of Psychiatry at the Medical College of Wisconsin.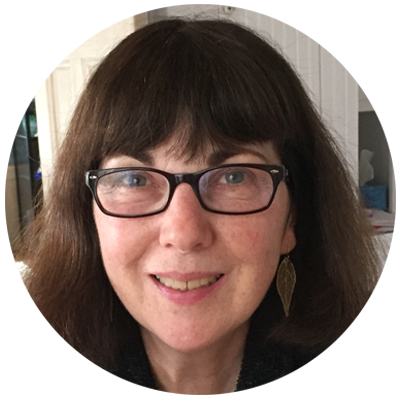 Barbara Moser, M.D.
Advocate and Educator in the areas of Suicide Prevention, Emotional Resiliency, and Compassion
Milwaukee, WI
Dr. Moser advocates for emotional wellness and suicide prevention in the Greater Milwaukee region. She provides leadership for Prevent Suicide Greater Milwaukee, and is an active member of the Executive Committee of WISE (Wisconsin Initiative for Stigma Elimination). She provides education, consultation and training on suicide prevention, compassion resilience and self-compassion, and is involved in numerous mental health initiatives in and around Milwaukee.
Dr. Moser is a board-certified family practice physician, received her MD from Northwestern University in Chicago, and completed her family practice residency at the University of Massachusetts Medical Center in Worcester MA.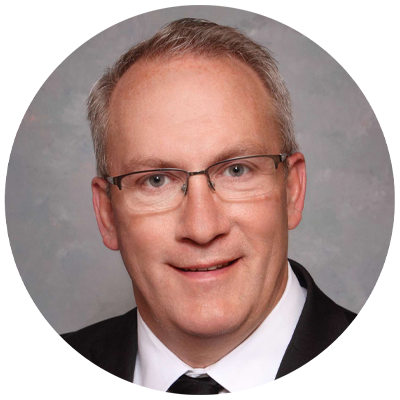 Jon Lehrmann, M.D.
Chair and Professor of Psychiatry, Medical College of Wisconsin
Milwaukee, WI
Dr. Lehrmann is the Chair and Professor of Psychiatry at the Medical College of Wisconsin.  He received his bachelor's degree from Carroll College and his M.D. degree from the Medical College of Wisconsin. He is board certified in Psychiatry and Psychosomatic Psychiatry and is the Chief Psychiatrist at Froedtert Hospital in Milwaukee. Dr. Lehrmann has numerous awards and honors including being on the Best Doctors in America list on multiple occasions.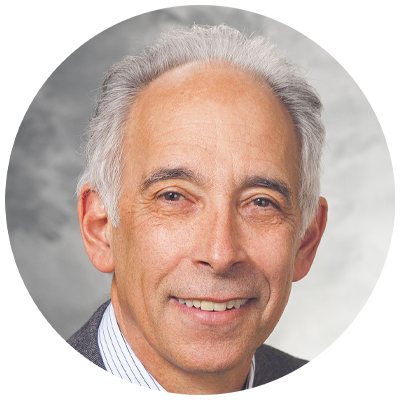 Ned H. Kalin, M.D.
Hedberg Professor and Chairman of the Department of Psychiatry
at the University of Wisconsin School of Medicine and Public Health
Madison, WI
Dr. Kalin earned his medical degree from Jefferson Medical School in Philadelphia, Pennsylvania, did his residency in the Department of Psychiatry at the University of Wisconsin, and a fellowship in Neuropsychopharmacology at the National Institute of Mental Health. Dr. Kalin is board certified by the American Board of Psychiatry and Neurology. He is a fellow of the American College of Neuropsychopharmacology and the American College of Psychiatry. He is the Hedberg Professor and Chairman of the Department of Psychiatry at the University of Wisconsin School of Medicine and Public Health. He is the Director of HealthEmotions Research Institute and the Lane Neuroimaging Laboratory, and a Professor in the Department of Psychology at the University of Wisconsin.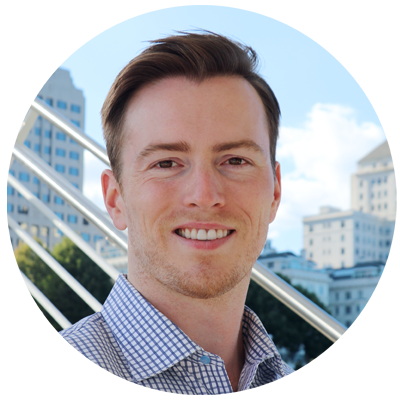 Reed Dohmen
Vice President of Corporate Development, The Dohmen Company
Milwaukee WI
Mr. Dohmen is responsible for executing growth strategies and identifying ways to create and increase value for organizational stakeholders. He has led the screening and evaluation of both acquisition and partnership opportunities and contributes to iterative business planning through qualitative research and financial modeling. His past experience includes work as an investment banker at New York Bay Capital, where he specialized in cross-border M&A advisory. Reed received his Bachelors in Business Administration majoring in Finance and Economics from the University of Wisconsin-Madison.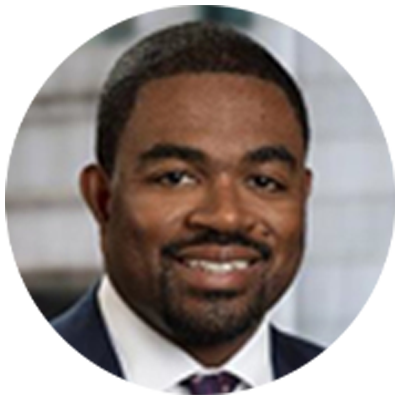 Robert S. LaGrant
Market Manager, Eastern Wisconsin Market at BMO Private Bank
Milwaukee, WI
Mr. LaGrant currently serves as Market Manager for Eastern Wisconsin Market at BMO Private Bank. In this role, Robert utilizes the global resources of the firm in investment management, banking, estate planning, philanthropy, and trust management to create customized financial strategies for individuals, family offices, and corporations. He is passionate in the mission to assist his clients meet their financial goals and objectives.
In the community, Robert is active as a member of the Endowment Committee for the Boys & Girls Clubs of Greater Milwaukee, Education Committee for SecureFutures, Business Advisory Council for the Sussex Hamilton School District, Advisor and Mentor for the MKE Fellows and the Board of Directors for Pilgrim Rest Church. He is married to his wife Syneathia and is the father of two sons, Brendan and Marcus.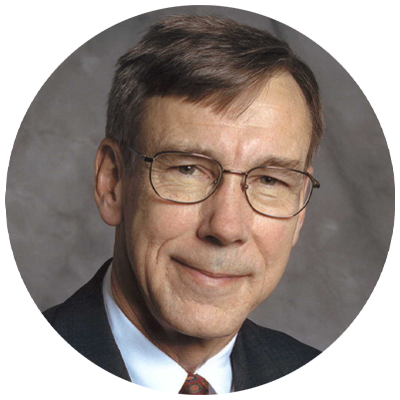 John Greist, M.D.
Professor Emeritus of Psychiatry, University of Wisconsin School of Medicine and Public Health
Madison, WI
Dr. Greist received his bachelor's degree from Princeton University and M.D. degree from Indiana University. Following medical internship at the University of Wisconsin, he completed training in internal medicine and was chief resident. He also completed psychiatry residency at UW, the last year as a fellow in child psychiatry. He has been on the Psychiatry faculty at UW from 1971, tenured in 1975, Professor until 1992, Clinical Professor until 2016 and Professor Emeritus to the present. Dr. Greist directed the Anxiety Disorders Center from 1978-1992. He is board-certified in psychiatry and a distinguished life fellow of the American Psychiatric Association.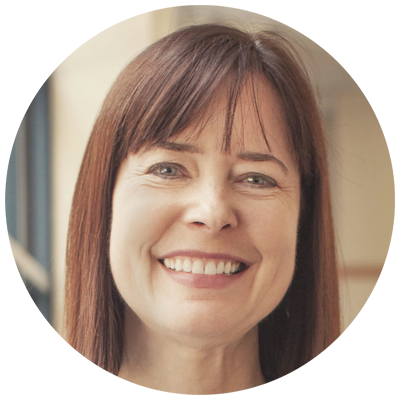 Katherine A. Phillips, M.D.
Professor of Psychiatry and Human Behavior
Providence, RI
Dr. Phillips completed her residency in general psychiatry at McLean Hospital/Harvard Medical School in Belmont, MA in 1991.  She was a research fellow in psychiatry until 1994.  In 1998, she received Master of Arts, ad eundem (honorary degree).  She has been presented with numerous awards with the most recent, the Marquis Who's Who Lifetime Achievement Award in 2017.  She has published extensively in the area of behavioral medicine and psychiatric disorders addressing issues of diagnosis and treatment.  Dr. Phillips is the world's authority on body dysmorphic disorder.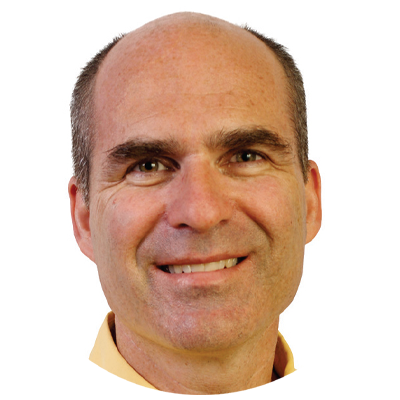 Michael Raster, M.D.
Medical Director, Behavioral Health, ProHealth Care
Waukesha, WI
Dr. Raster's clinical interests include depression, anxiety disorders, bipolar disorder and psychotic disorders. He graduated from the Wayne State University School of Medicine in Detroit and did his residency/internship at the Northwestern Memorial Hospital, Northwestern University, Chicago.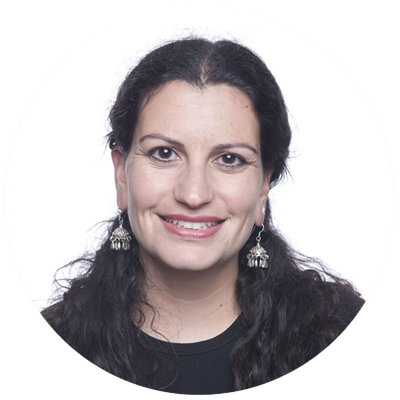 Nassim Assefi, M.D.
Doctor, Novelist, Creative Curator and Civic Activist
Granada, Spain

Nassim Assefi is a physician, teacher, novelist, curator, strategic consultant, and civic activist who lives at the intersection of many worlds.  Her doctoring is a blend of internal medicine, gynecology, psychiatry, human rights, and public health.  Her consulting work ranges from primary care health strategies for the low income world to mental health telemedicine, health tech, and well-being.  Her novels (Aria, published by Harcourt and translated into 5 other languages, and forthcoming Kabubble) tackle complex, cross-cultural issues from grief to humanitarianism. On the side, she has been defending human rights in a medical context (of prisoners and refugees), practicing medicine in a community health clinic serving "urban vulnerables" and Native Americans, speaking, and podcasting.  Other past incarnations include: executive director of a global health NGO, curator of TEDMED (the health and medicine TED Talks), TEDGlobal Fellow, medical academic at the University of Washington in Seattle,  aid worker (and underground salsa dance teacher) in Afghanistan, and aspiring musician in Cuba.  An Iranian-American and soloist mother, Nassim is a graduate of Wellesley College, the University of Washington School of Medicine, and Harvard/Brigham and Women's Hospital internal medicine residency program.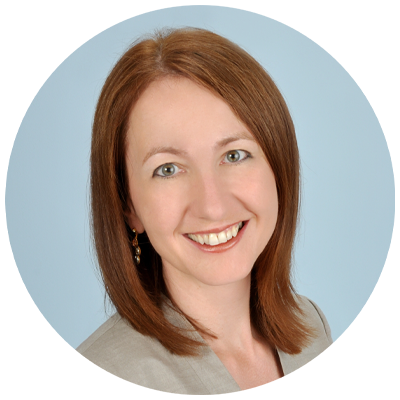 Sabine Wilhelm, Ph.D.
Chief of Psychology, Massachusetts General Hospital;
Professor of Pyschology (Psychiatry), Harvard University Medical School
Boston, MA
Dr. Wilhelm is a recognized leader in research on obsessive-compulsive disorder (OCD), body dysmorphic disorder (BDD) and tic disorders. She has published over 215 articles and reviews on cognitive functioning, prevalence and treatment outcomes of these disorders. She has also given more than 200 invited lectures and presentations on these subjects, and has published seven books on OCD, BDD and tic disorders.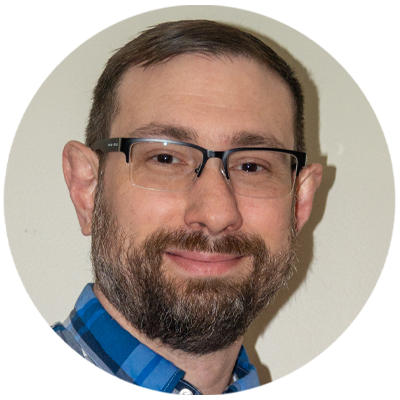 Nick Resheske
Director of Photography, Technology and Cybersecurity
Nick is a swiss army knife when it comes to technology. He has been honing his craft with tech for over 25 years. He handles the Foundation's web design, graphic design, photography, networking, cybersecurity, among other tasks.  He has received a bachelors degree in business administration from Augsburg University, an associates degree in cybersecurity from Waukesha County Technical College and holds various technology certifications.  In his free time, Nick enjoys spending time with his family, fitness, learning new technology and listening to music.  He is proud to be part an amazing team helping people with ill mental health.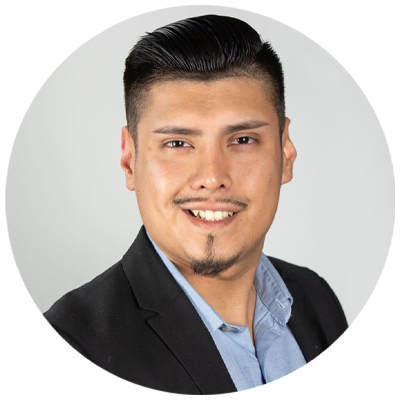 Santiago Chavez
Marketing and Social Media Manager
Santiago is a self-taught, formally educated and certified marketing professional with a focus on local businesses and nonprofit organizations. Santiago realized the growing impact of social media on the success of business and sought to fill a need in partnering with local businesses to positively build their brand for improved engagement and opportunity. He was drawn to marketing as a means to learn how to market himself to the community when he pursues his life's passion of becoming a doctor. He is a community steward and a mission driven community stakeholder. He is a graduate of the University of Wisconsin Madison dedicated to making the world a healthier place to live in and realizes that health is not only physical, but mental as well. He now joins us as our Marketing and Social Media Manager to help in our mission of spreading awareness for mental health.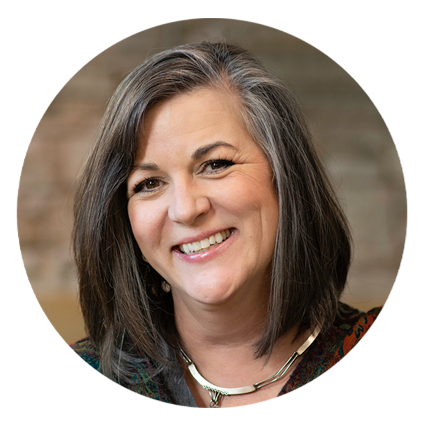 Terry McGuire
Executive Director Giving Voice to Mental Illness
Terry (Bertha) McGuire is a former Milwaukee news reporter/anchor.  After suffering her worst-ever depression and losing loved ones by suicide, in 2017 she founded the non-profit Giving Voice to Mental Illness, Inc and launched the Giving Voice to Depression podcast, to spare others the isolation and despair she experienced. Using her reporting and voiceover skills, Terry interviews a different guest each week and produces podcast episodes that spread information, connection and hope, normalizing conversations about mental health.
Terry graduated with a journalism degree from the University of Wisconsin. She is on the Board of Directors of NAMI Wisconsin and the Steering Committee for Prevent Suicide Greater Milwaukee.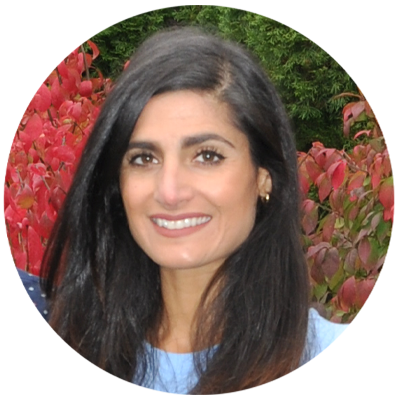 Zayna Salloum
Marketing & Community Outreach Director
Zayna is the Marketing and Community Outreach Director and making strong connections within our local communities, spreading awareness on our mission and forming partnerships across the country. She is a graduate of Michigan State University with a Bachelor's degree in Advertising and as a student, started in her profession as an Account Executive at the State News. Shortly after graduating, she moved to Chicago to pursue her career in Digital Advertising at 20th Television, Scripps Networks and Groupon where she achieved top sales, acquired leadership skills and quickly learned the value of relationship building . She soon discovered a passion for baking, and started her own catering business called Zayna Bakes where her confections were sold in local grocery stores and farmers markets downtown Chicago. She takes pride in her Middle Eastern culture, social justice efforts, mental health advocacy and continuous education. Zayna lives in Michigan with her husband and 2 children, and enjoys traveling, reading, yoga, salsa dancing & spending time with friends and family.